Construction is a highly competitive business, and solutions that reduce costs are welcome by developers and contractors alike. When construction waste is mentioned, we tend to imagine demolition waste, or leftover pieces of materials with standard sizes. However, there are also hidden forms of construction waste, which also increase costs.
Some buildings have MEP systems with an inefficient layout, which requires more materials and skilled labor. This can be considered a form of construction waste, since the same function can be accomplished with less inputs. Change orders are also a type of waste - even if the materials involved can be reused, man-hours are wasted.
---
Optimize your MEP layout and reduce the cost of your building.
---
Waste prevention starts from the design stage, and Building Information Modeling is a powerful tool. BIM software can detect clashes among components, which lead to change orders if they are not detected. BIM also allows the visualization of building systems on a digital model, and MEP engineers can optimize their layout with better design decisions.
Inefficient MEP Layout: A Hidden Waste of Resources
Mechanical, electrical and plumbing systems have many components in shared spaces: they can be suspended above a dropped ceiling, embedded in walls and floors, or distributed in vertical shafts. Equipment rooms in particular have many components from different systems sharing small spaces.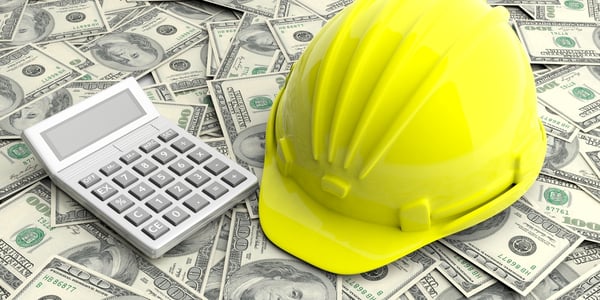 One of the main challenges in MEP design is finding the optimal layout for distribution systems. Some examples are plumbing pipes, electrical conduit, fire sprinkler piping, air ducts and hydronic pipes. As the total length of these elements increases, their material and labor costs also increase. The cost effect may be small for an individual conduit run or hydronic loop. However, when all MEP installations have an inefficient layout, their aggregated costs can be considerable.
Optimizing mechanical and electrical layouts can be difficult with conventional 2D drawing software, since the relative positions of components are not always clear. Also, building systems are normally drawn on separate sheets, and overlapping them in 2D would create a very cluttered drawing. However, these limitations are eliminated with BIM: clash detection and resolution becomes much easier with a 3D model that includes technical details.
The cost of MEP installations can be greatly reduced if their layout is simplified. Material costs are reduced directly, while the installation process consumes less time and man-hours.
Change Orders: A Waste of Materials, Labor and Time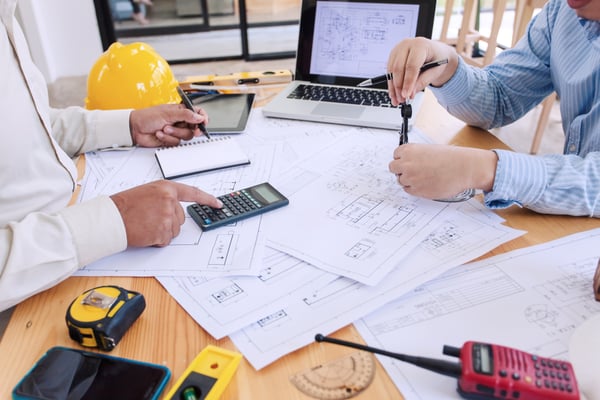 Even when project owners get contractor offers through an RFP, the design firm will normally calculate a budget on behalf of the owner. A waste percentage is considered, but the budget assumes the project is completed without change orders. Unfortunately, this is not the case in many constructions.
Change orders are disruptive in construction because they waste three important resources: materials, skilled labor and time. Excessive change orders can make a project much more expensive, or they can delay its completion. In buildings with tenant spaces, a late opening also means the owner cannot start collecting rent on the planned date.
Many change orders are caused by design errors, which include clashes among building systems. These can be classified into three main types:
A

hard clash

occurs when components have overlapping locations, which makes the installation physically impossible.

A

soft clash

occurs when there is no physical overlap, but components have positions that interfere with their functions.

A

workflow clash

is one that affects the sequence of project activities, such as an equipment layout that causes interference between subcontractors.
Other than optimizing the MEP layout, BIM is also a powerful tool for clash detection and resolution. The end results are cost reduction and completion on time, which benefit owners and contractors alike.
Prefabrication as a Waste Prevention Strategy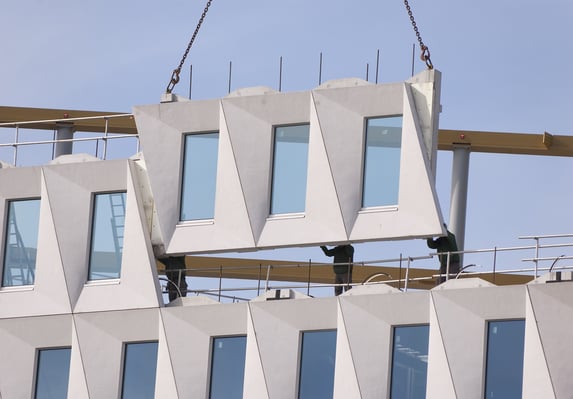 Even if a project has an optimal layout and there are no change orders during construction, some waste can be expected. For example, materials like piping and electrical conduit come in standard sizes, and some cutting is required to meet the dimensions involved.
With prefabrication, part of the construction process is moved to a factory floor. Since the building uses prefabricated modules, material quantities can be calculated and managed better. Also, waste can be collected more efficiently for reuse and recycling. On the other hand, waste from a construction site is more likely to end in a landfill.
BIM can achieve synergy with prefabrication, since modular components can be optimized before production. Many MEP components are embedded in building modules, and BIM can optimize how they will fit together during construction.