Home choices are a major decision to make, regardless of your state in life. It does not matter if you are single, just married, or starting a family. Choosing the perfect house to live in is vital to all of us. After all, it will be our home, where we will spend the majority of our time working, eating, relaxing, and hiding away from reality.
When it comes to choosing between renting and building, both ideas require a financial commitment. Although one option appears considerably cheaper than the other, there are some downfalls that you might want to check out first. On the other hand, expensive house projects are not entirely flawless ideals either.
Owning and renting a house that will serve as your private home has its relative benefits, depending on your lifestyle, budget, and personal taste. But first, let us discuss what we are going to deal with when it comes to renting vs building. Here are some things that you need to know to decide which is right for you.
What is Renting?
If we are being honest, renting a house is probably the best option if you are under a tight budget, not into permanent locations, or have the habit of moving from time to time. Renting an apartment is the perfect opportunity to save up some extra cash for future ambitions. It is also practical for those who tend to move around the country every few years or months.
Benefits
The primary benefits of renting a home are:
1. The convenience of being able to move in as soon as possible
2. Fewer upfront expenses
3. Can move out quickly without worrying about property value.
Additionally, there are fully or semi-furnished apartments so you do not have to spend a hefty amount on furniture or decorations.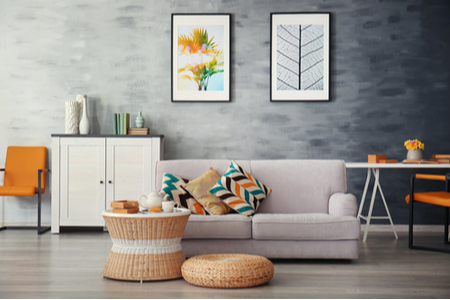 When you rent a home, you do not have to worry about huge down payments, real estate taxes, and other pricey commodities. Landlords will also mostly cover maintenance costs and repair bills since they own the property. Unless you accidentally or intentionally break something in the house or apartment, you do not have to worry about paying for the damage.
Renters also have the luxury of living anywhere they please (given that there are available slots in their preferred area) and move in and out within a few months, depending on the contract, if there is one. If you are on a budget, you have to know that places with high values also have high rent fees, despite a smaller living space.
Drawbacks
Picky renters spend a lot of time looking for the "perfect" home. If you have an ideal house in mind but opt to rent a place simply because you feel that building one is too much–then you just have to deal with weeks and weeks of searching. Hopefully, you will find a home that is endearing and relatively close to your dream home.
Rent fees are subject to change over time, especially if you live in expensive cities like New York. For some, the rent may increase to a much higher value, that it becomes more practical to invest in a small but delightful home. Also, dealing with landlords can be a headache, especially when it comes to either monthly payments or house repairs.
Building a House
House building procedures can take up to a year, considering all the legal paperwork that needs to be done. Additionally, looking for the perfect location can also take a long time for some individuals. However, if you are patient enough to deal with lengthy procedures, you might just find the outcome quite rewarding.
Financially speaking, there may be even higher upfront expenses than renting. But there are always affordable options that you can go for by researching the house building costs per square meter or mortgage rates and down payments. It is a big project but at the end of the day, you can enjoy the satisfaction of building your dream house.
Benefits
Once you have found the neighborhood you will live in, you can talk to an architect to get the design for your dream house started. Include whatever amenities that you prefer and express your concerns regarding the floor plan and overall design. Architects usually try their best to accommodate their clients' wishes so they get everything exactly as they want it to be.
Owning a house that is legally entitled to you secures your living space, whereas in renting, your landlord can choose to kick you out after a late payment, complaints from the neighbors, or personal decisions. With your own home, avoid these types of dilemmas and live as you please. Sleep soundly at night knowing that you call the shots.
Get in control of your expenses and not worry about an unexpected increase in rent fees that will pile over your other monthly bills. Mortgage payments occur at steady rates so you can control your monthly or annual settlements from the beginning. Remove unpredictable monthly rents from your list of bills to pay.
Drawbacks
One of the biggest drawbacks when it comes to building a house is the lengthy and stressful procedures. There are a lot of things that you need to consider, such as the neighborhood, the house design, the construction process and legal papers, and the moving in process. If you plan on buying new furniture, that can cost you a lot of money too.
Location and landscaping are also things that you need your attention. If you are in it to build your dream home, then you must be fully attentive to your house's overall appearance. As a result, you may have to monitor the construction from time to time, just to check if they are doing everything according to your standards.
How Do I Decide What Is Best For Me?
Now that we have laid out some vital information for both sides, it is your turn to decide for yourself. The first thing you might want to consider is your budget and way of living. Do you intend to settle down, or do you see yourself moving in the next few months or years? These are just some of the many questions that you have to ask yourself.
Owning or building a house has its own advantages and disadvantages. It all depends on how either of them may affect your lifestyle and financial stability. Choose an option that will not cost you an arm and a leg. You would not want to relish in your dream house, whether built or rented, and yet be submerged in huge debt.
Think your decisions through, and ask for advice from people you trust. Remember that this is a huge choice to make, and can affect your life for the next few years.