Health experts had warned that the COVID-19 pandemic could last around two years, and that a second wave of cases could be expected by winter 2020. This is already happening, and over 600,000 daily cases are being reported globally as of November. Since construction is a high-investment and high-risk sector, the second wave of COVID-19 is having a notable impact.
There are many ways in which the coronavirus outbreak has affected construction. Companies have instructed many of their collaborators to work from home, and this reduces the demand for office space. Also, construction firms are being affected by the disruption of global supply chains, and the extra safety measures to protect their staff from the virus. There is also skepticism in the industry, especially when dealing with multi-million-dollar projects, and this slows down investment.
---
Get your next projects designed and approved remotely with our virtual engineering services.

---
The Associated General Contractors of America (AGC) conducted a survey in October 2020. There were 1,077 responses, and the impact of the second wave of COVID-19 is evident in the construction industry. There was some recovery during the summer months, but building projects are slowing down again.
Main Findings in the AGC Construction Survey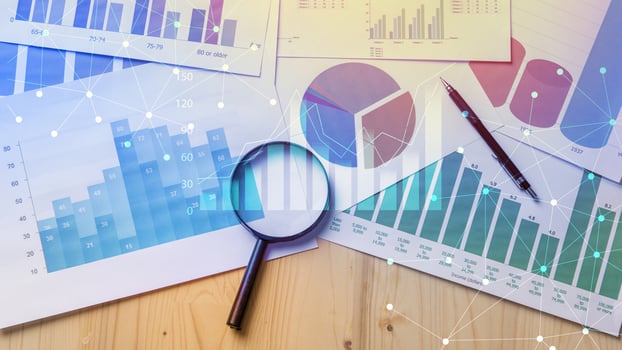 In the AGC survey, 78% of construction firms reported project delays or some form of disruption, and only 22% answered that they are working without delays. The specific causes of disruption are the following:
Contractors are facing a shortage of personal protective equipment or PPE (7%)
There is a shortage of materials, equipment or replacement parts (42%)
Skilled labor and specialty subcontractors are in short supply (35%)
Government workers are in short supply (8%)
A project site was disrupted by the visit of a suspected COVID-19 case (31%)
Lack of financing or restricted cash flow (10%)
COVID-19 has affected many areas of the construction industry, and the challenges go beyond protecting workers in project sites. Building projects are facing a shortage of the three main inputs they need to keep moving: capital, materials and skilled labor.
The disruption of global supply chains is evident: 54% of contractors answered that suppliers have notified them or their subcontractors about late or cancelled deliveries. This risk can be mitigated by working with more suppliers, or by prioritizing local suppliers, but some disruption can still be expected.
COVID-19 Impact on the Construction Workforce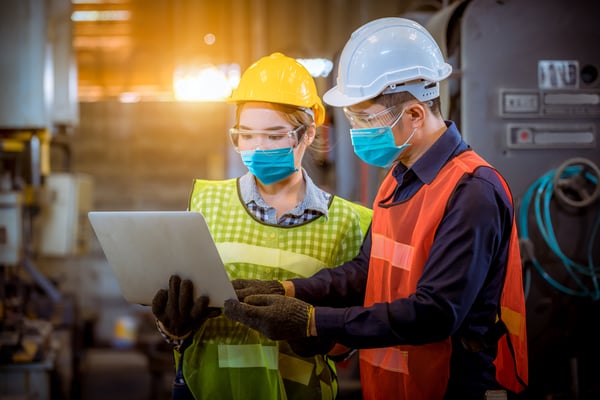 Many construction firms have also been forced to reduce their headcount. In the AGC survey, 30% of respondents answered that they have furloughed or terminated employees. 49% of companies report no change in their workforce, and only 27% have hired new collaborators.
In many cases, companies have recalled employees that were furloughed earlier in the year. However, only 46% of companies confirm that all employees reported to work. When furloughed employees have refused to return, the main reasons have been the following:
They prefer to keep the unemployment benefits (34%)
There are concerned about COVID-19 or they have family responsibilities (37%)
In addition, 20% of contractors said that their furloughed employees had other reasons to stay away from construction projects. When asked about their expectations for the next 12 months, 20% of contractors expect to decrease their staff, 37% expect an increase, and the rest expect no change.
COVID-19 Impact on Construction Project Schedules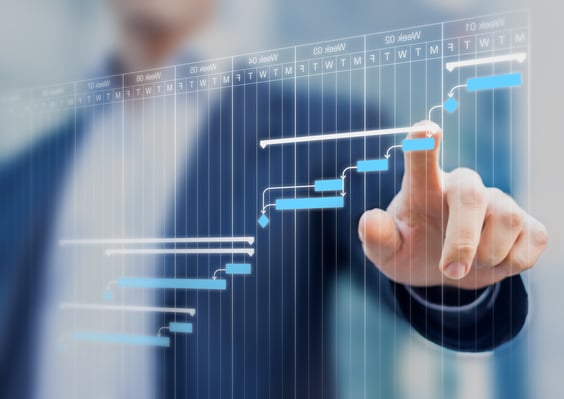 The AGC survey also asked contractors about new and ongoing projects. 75% of respondents answered that their clients had postponed or cancelled work, and 77% answered they had not started any new projects or expansions. For comparison, the number of contractors who reported suspended or cancelled projects was 60% in August, and only 32% in June. Also, 33% of contractors believe that construction will take more than 6 months to return to normal.
When asked how the US Government could help the construction sector recover, 46% of contractors answered they would benefit from increased investment in public infrastructure. Only 22% believe that no additional action from the government is needed.
According to Construction Dive, the COVID-19 outbreak has affected billion-dollar projects. This includes the $9.4 billion Sunshine petrochemicals plant in Louisiana, a $10 billion Foxconn manufacturing facility in Wisconsin, and the $3 billion Terminal F at the DFW International Airport.
There is some evidence that larger contractors have been hurt more by COVID-19. Among firms with a revenue of $500 million or more, 88% report postponed or cancelled projects. However, this is reduced to 73% for contractors with revenues below $50 million.
Conclusion
The COVID-19 pandemic has been disruptive for the construction industry, and this is reflected by the AGC survey. However, there are several ways to adapt and keep construction projects moving during this global health emergency. By relying on virtual engineering services, project developers can complete the planning, design and approval stages remotely.
Creating component families in Revit can be an excellent strategy for equipment manufacturers and other suppliers. By offering a digital library with 3D models of their products, supplies can get them specified in more projects. Architects and engineers are more likely to use their projects in designs, simply because there is no need to model components from zero.