Building your own business is an adventure. You set your goals and expectations, but you never really know what to expect when you start the journey. And building a handyman business is no different. Of course, you want a lucrative business, and you may even want an opportunity for it to grow. But before you push through, here are some things required when starting a handyman business.
Know the Profession
When you want to create a handyman business, you must ensure that you have the necessary skills for being a handyman. Knowing the basic skills of a handyman will provide you with a springboard for planning and growing your business. Your customers would often come to you for typical home servicing such as cleaning of drains and pipes, fixing of leaky faucets, painting, as well as replacing or repairing various home components. Thus, the knowhow of these tasks is essential, including the tools and its needed supplies.
Plan your Business
Just like any business, you need to create a sound business plan and indicate basic details of the business. These involve business funds, your target clients, the profitability of your planned business, the location of your business, and employees if you are planning to hire. Include in your business strategy your objectives and the roadmap to achieve these goals. State in your lists the services you offer and be detailed as possible. For instance, if you intend to start a painting business, specify if you can provide exterior and interior painting or if you also include wall repair in your services. Your target hourly rate should also be stated after your research on the existing hourly rate in the market. Research data should also be included together with insurance, licenses, and training.
Finances
You must also determine the start-up funds that you will be needing. You can ask for financial support from people you know or apply for bank loans. If you have enough savings, determine the expenses that will be incurred. Insurance will also be beneficial for protection against accidental claims and property damages. It can also be used to pay for work-related injuries or illnesses that you and your employee may experience while doing your tasks.
Permits and Licenses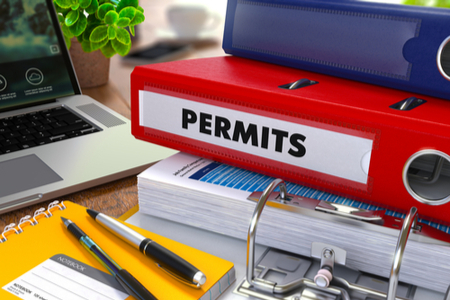 Establishing a business also requires licenses and permits. Some areas are even requiring a contractor's license to make several trades, including automotive, electrical, mechanical, painting, plumbing, and HVAC activities. It will be beneficial at your end if you do have some specialization skills so that you will have a specific clientele to cater to. Although, you can always mention that you can be an all-around handyman.
Materials and Supplies
Once you have established the services you will be offering in your business, identify all the required materials and supplies. Research on suppliers that can provide your requirements and those that accept affordable payment terms. If you have the funds, you may purchase some merchandise to ensure that you have ready and available materials from your inventory.
Software and Applications
You may also want to utilize technology so think of software and applications you may need in the business. Being technologically inclined and being proficient in performing necessary computer skills such as sending emails or answering queries on social media pages will also be beneficial, especially for marketing your handyman skills. You can record details of transactions and your customers and put them in a database or even create your job order sheets using Microsoft Word or Google Documents.
You must also identify systems you will utilize for scheduling of appointments and payment options. If you can afford it, having a website for your business is highly recommended. Furthermore, you also must have a mobile phone number so that your prospective customers can easily contact you.
When you have excellent handyman skills, you may want to monetize it by starting your own handyman business. However, to ensure its success, one must plan for the company. Finances must be secured as well as the needed permits and licenses. Materials and supplies should also be readily available. Building a handyman business may be daunting, but with the right mindset and the right tools, you can definitely make it into a lucrative profession.