The social distancing requirements for construction companies vary by location, but only essential projects are allowed in many places. Construction will gradually return to normal as the coronavirus outbreak subsides, but the industry can expect major changes and innovations.
At New York Engineers, we believe the three following trends are very likely in the construction industry after COVID-19:
Prefabrication could be used in more projects. The speed of prefabrication is being demonstrated when field hospitals for coronavirus are deployed within days. After the outbreak, developers who had their projects delayed can use prefabrication to recover some time. Another advantage of prefabrication is taking construction to a factory environment, improving quality and reducing interaction among crews.
The use of drones for site survey and project supervision could increase.

When visiting an essential construction project during the coronavirus outbreak, supervisors can use drones to minimize personal interaction. Using drones is also a safer and more efficient option, even when social distancing is not an issue.
Indoor air quality could receive a higher priority in construction projects. IAQ is important, but other project aspects like cost and energy efficiency tend to get more attention. This could change after coronavirus, as companies give more importance to a healthy built environment. More developers could start applying for the WELL certification in their construction projects.
This is an opinion article, and nobody can predict how construction will change after the coronavirus emergency. However, we believe these trends are likely.
---
Plan and design your next building project remotely.
---
Saving Time and Construction Materials with Prefabrication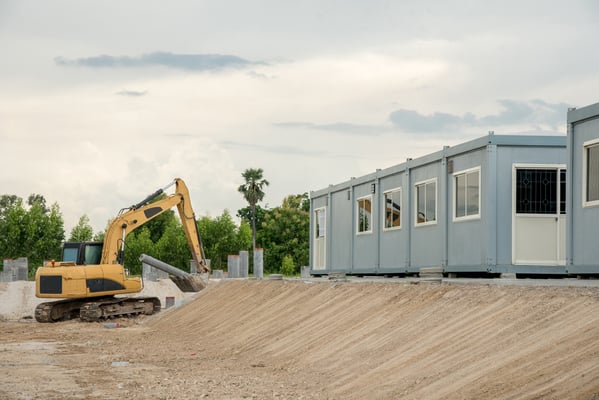 With prefabrication, most construction activities are moved from the building site to a production plant. This helps reduce construction waste, and building elements can be fabricated regardless of outdoor conditions. While a project with conventional methods is disrupted by the weather and traffic, prefabrication can continue unfazed. Social distancing and personal protective equipment (PPE) can also be enforced more easily in a factory environment.
A key challenge when using prefabrication is adapting the design and specification process for modular components. The margin of error is also less: modules have elements of many building systems, and modifying them can be difficult and expensive. However, design issues can be avoided by working with an experienced engineering firm.
Building Information Modeling is very useful when using prefabrication, since the entire construction process can be simulated before modules are ordered. Clashes and specification conflicts are detected in a virtual environment, avoiding expensive change orders.
Making Site Surveys and Supervision Safer with Drones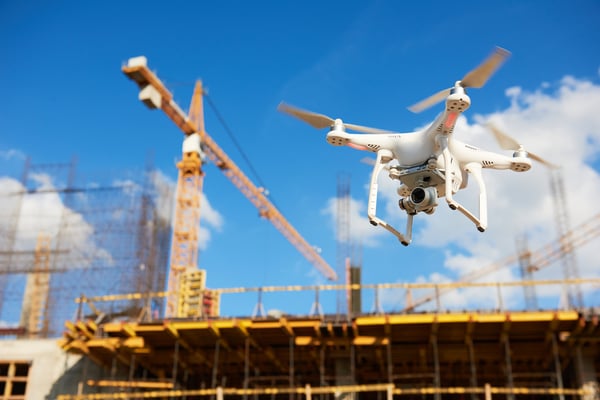 Visiting a construction project involves risks. Some examples are tripping on loose materials, being struck by moving equipment, or falling from places with no guardrails. Coronavirus infections are now added to the list of risks, especially when many crews are working on the same project site. However, monitoring progress is a key element of construction management.
Many of these risks can be eliminated or mitigated by simply using drones. Instead of walking through an area where accidents are more likely, supervisors can simply fly a drone to points of interest. Also, keeping distances with other site personnel is easier when using a drone. Finally, drones can inspect construction work from angles that are inaccessible by foot, detecting issues that would stay hidden otherwise.
When using drones in construction, the main challenges are the initial investment and training supervisors to use them properly. However, drones cause little or no disruption in project sites. Nevertheless, workers should be informed when drones will be used, to avoid scaring someone and causing an accident.
Improving Indoor Air Quality in the Built Environment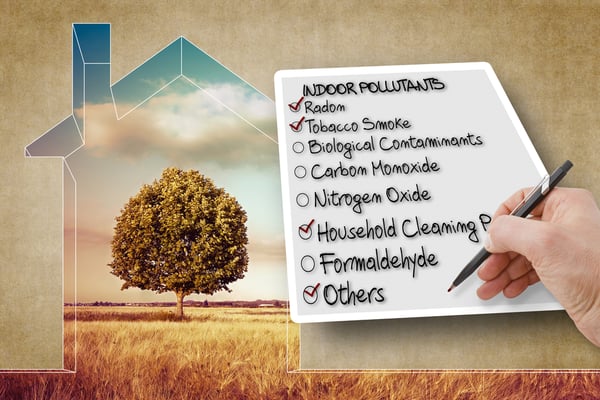 The construction industry has become aware of the importance of energy efficiency and water conservation. These measures greatly reduce the ownership cost of buildings during their lifetime, while lowering their environmental footprint. With the coronavirus outbreak, the industry could become very interested in making buildings healthier.
Indoor air quality is fundamental for a healthy building. The US Environmental Protection Agency determined that indoor air is 2 to 5 times more polluted than outdoor air, and that we spend 90% of our time indoors. Low air quality has been linked with cardiac and respiratory illness, among other health issues, and Harvard University found that coronavirus cases tend to be more severe in regions with poor air quality.
Every building is unique, and the most effective measures to improve air quality will vary in each case. However, HVAC engineers follow three main strategies:
Eliminating and minimizing sources of air pollution.
Using effective ventilation to keep air pollutants at safe levels for humans.
Direct removal of air pollutants with filtering and air purification methods.
The WELL Building Standard provides stringent design guidelines for indoor air quality, given its importance for human health. By getting the WELL certification and scoring many points under air quality requirements, developers can guarantee that indoor air is healthy in their buildings.