In November 2022, the US Energy Information Administration published the latest data about blackouts for the previous year. According to their findings, US electricity users experienced slightly over seven hours of blackouts during 2021. This represents an improvement compared with 2020, where power interruption hours surpassed 8 hours, but 7 hours is still above average for the US.
In great part, blackouts could be attributed to extreme weather events such as hurricanes, snowstorms and wildfires.
When blackouts caused by extreme weather events are excluded, their average duration decreases to only 2 hours per year.
This means US electricity consumers are facing an additional 5 hours of blackouts due to extreme weather.
The state of Texas was hit particularly hard by Winter Storm Uri in February 2021, where millions of residents were left without electricity for several days. Natural gas infrastructure was also disrupted, leaving households without the two main energy sources for space heating, and more than 240 casualties were reported. Considering only Texas, the total blackout duration in 2021 was 20 hours.
---
Concerned about blackouts? Get a reliable backup power system design for your building.
---
Building owners can use a combination of technologies to improve their energy resilience, making their properties less vulnerable to blackouts. Diesel generators have been the traditional solution, but they rely on fuel deliveries that can be disrupted by extreme weather.
Commercial solar power systems

with large-scale batteries can provide power 24/7, and they qualify for several financial incentives.
Backup generators fired by natural gas have been growing in popularity. They don't depend on fuel deliveries, since their energy input arrives via underground pipes.
Here we will provide an overview of both options.
Using Commercial Solar PV + Battery Systems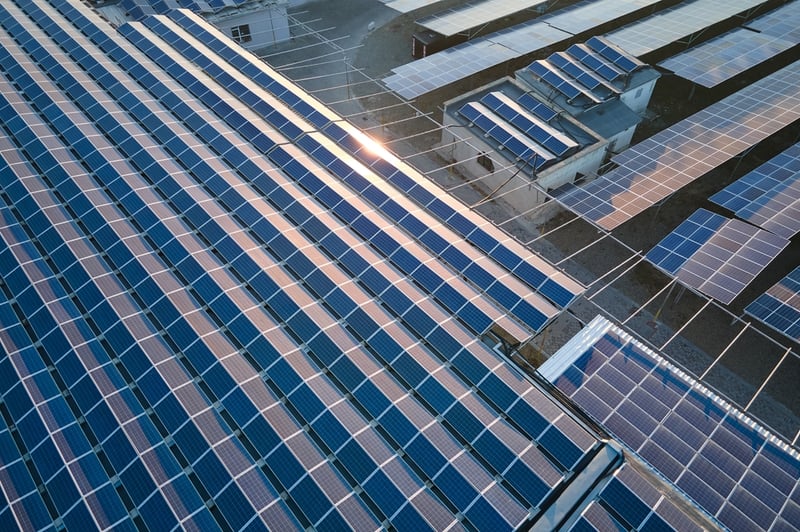 Solar power has become the fastest growing electricity source in America, and photovoltaic technology now represents over 40% of generation capacity being installed. The solar industry suffered a slowdown in early 2022, due to uncertainty around import tariffs on modules coming from Southeast Asia. However, the Biden Administration announced that no new tariffs would be applied for 24 months, giving breathing room for solar developers.
August 2022 brought more good news: the Inflation Reduction Act increased the solar federal tax credit from 26% to 30% while extending it for 10 years. The Act also introduced an 30% energy storage tax credit, which is completely independent from the solar incentive. Previously, only commercial battery systems getting at least 75% of their charge for solar panels would qualify for the tax credit, greatly limiting the number of projects that qualified.
In the case of New York state, there are also generous incentives from the NY-Sun Megawatt Block Program, managed by NYSERDA. Commercial solar systems in the Con Edison service territory (NYC) can qualify for up to $1,200 per kilowatt of installed capacity, while those in the upstate NY region can get up to $350 per kilowatt.
The combination of state and federal incentives can greatly reduce the upfront cost of a commercial solar + battery system. You can use loan financing to cover the net cost after incentives, reducing the upfront out-of-pocket cost to zero. Loan payments can be covered with the power bill savings achieved over time, and the energy storage system can provide electric power regardless of the hour - even at night when solar panels are not productive.
By combining a solar + storage system with EV charging stations, you can also help building occupants become less dependent on traditional gas stations. The latest inflation data published in November 2022 shows that gasoline prices increased by 17.5% in the previous 12-month period. Although electricity prices also increased by 14.1%, they can be offset with onsite solar power - there is no way for building owners to compensate for rising fuel and natural gas prices.
Using Natural Gas Generators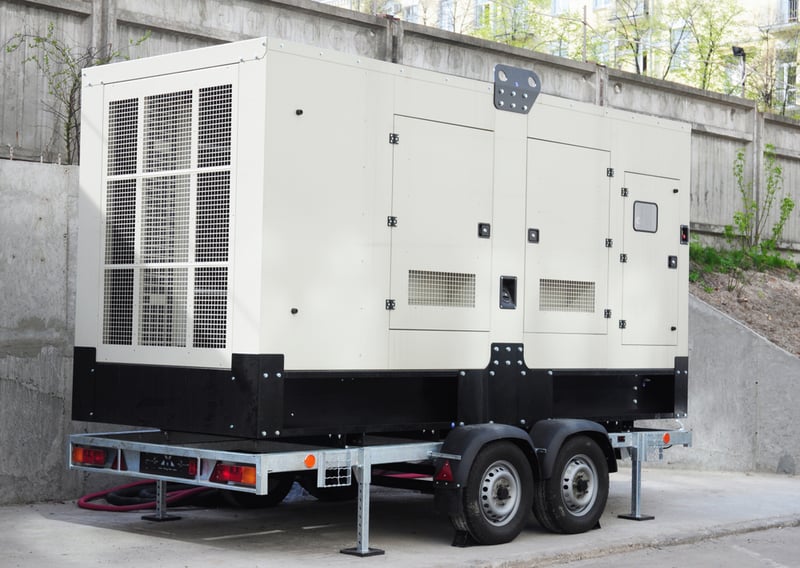 Gas-fired generators have a major advantage over their diesel counterparts. Diesel must reach your building by truck, while natural gas is delivered by pipe as a utility service. Gas infrastructure is very resilient when properly weatherized, while diesel deliveries can be disrupted during severe weather.
Natural gas generators can also be used as part of a

combined heat and power (CHP)

system.
Waste heat from power generation can be used for space heating and hot water systems, reducing their operating costs.
Many gas-fired generators have a dual-fuel design, which means they can also run with propane. Typically, a dual-fuel generator will achieve a higher power output when using propane, but the downside is that propane must be delivered by truck just like diesel.
Battery systems and natural gas generators are not only useful during blackouts. They can also be used to avoid demand charges for peak kW consumption. Commercial building owners with time-of-use tariffs can also use onsite generation to avoid consumption during hours where electricity is more expensive.