The US Energy Information Administration is constantly gathering the latest data about energy markets, and publishing articles and reports that communicate this information. According to their latest Monthly Electric Generator Inventory, the US added 15.1 GW of generation capacity to its power grids during the first half of 2022. The EIA is also forecasting that the second half of the year will be much more active, with over 29 GW of new projects. By the end of 2022, the US will have added 44.4 GW of new generation projects to local grids.
Wind power accounts for the largest share of new capacity, and projects are largely concentrated in Texas. Natural gas is in second place, followed by solar power and battery storage. In this article, we will discuss the latest findings shared by the US EIA.
---
Reduce your building power bills with an onsite renewable generation system.
---
1) Wind Power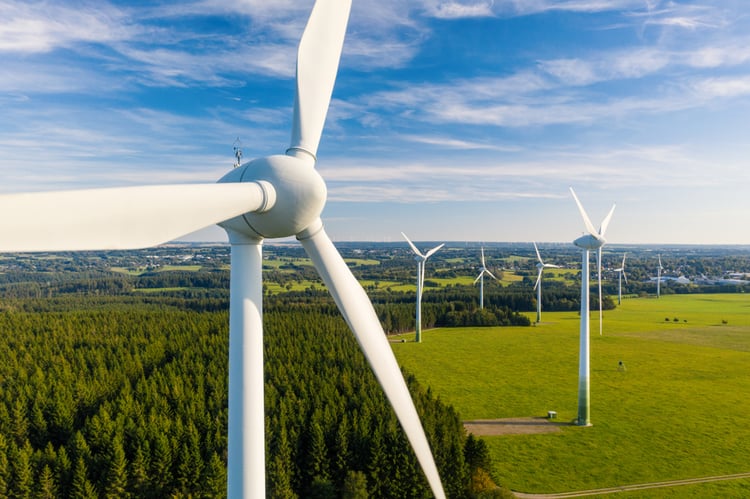 Capacity Added in Q1 and Q2 2022: 5.2 GW
Percentage of Total Capacity: 34.4%
Wind power was the fastest growing electricity source in the US during the first half of 2022, and Texas remains the top wind power market. The Lone Star State deployed 2.2 GW between January and June 2022, which represents 42.3% of wind capacity additions nationwide. This includes the Maverick Creek Wind Project, with a nameplate capacity of 492 MW. Oklahoma also added a major wind farm to the grid - the 999 MW Traverse Wind Project.
For the second half of 2022, the EIA is forecasting that wind capacity will grow by an additional 6 GW, reaching 11.2 GW by the end of the year.
2) Natural Gas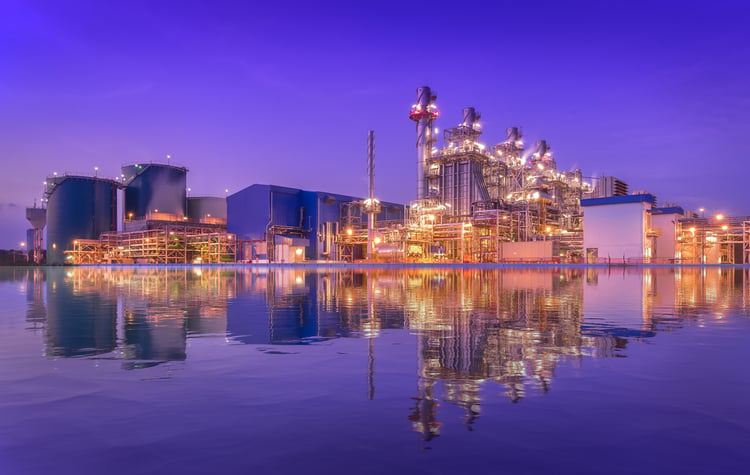 Capacity Added in Q1 and Q2 2022: 4.3 GW
Percentage of Total Capacity: 28.5%
Coal and fuel oil generation are being phased out in many parts of the world, but replacing natural gas is not so simple. Gas-fired turbines are characterized by their quick response, and they can easily ramp up production when the grid faces a sudden peak in consumption. Natural gas can also be used to generate power at any time, compensating for the variable output of solar farms and wind turbines.
The dependence on natural gas is evident in the latest EIA data: 4.3 GW of new generation capacity were added to US grids in Q1 and Q2 2022. Even more gas turbines are expected to come online this year, with a 4.9 GW growth forecast for Q3 and Q4. By the end of the year, the US will have added 9.2 GW of natural gas generation capacity.
3) Solar Power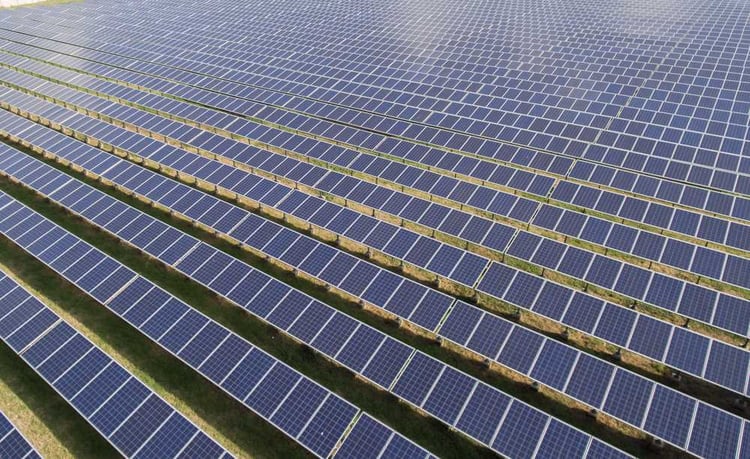 Capacity Added in Q1 and Q2 2022: 4.2 GW
Percentage of Total Capacity: 27.8%
2021 was an excellent year for the US solar industry, and photovoltaic modules accounted for over 50% of the generation capacity added during that year. Unfortunately, solar power had a rough start in 2022, due to a major issue regarding import tariffs from Cambodia, Malaysia, Thailand and Vietnam.
A US-based manufacturer submitted a petition to the US Department of Commerce, claiming that Chinese manufacturers were using these four countries to avoid anti-dumping and countervailing duties (AD/CVD).
80% of imported solar modules in the US come from these four countries, and many projects were halted because their developers feared hefty tariffs of up to 250%.
The Biden Administration published a resolution in June 2022, suspending any new AD/CVD tariffs for the next 24 months. The US solar industry suffered a major slowdown due to the uncertainty caused by the investigation. This is evident in the growth figures provided by the EIA - only 4.2 GW of solar capacity added during the first half of 2022.
In January 2022, the EIA forecast 21.5 GW of new solar capacity for the year. Considering the impact of the tariff investigation, they are now providing a more modest forecast of 17.8 GW. The outlook for the solar industry is much more optimistic for the rest of the year (13.6 GW), since new tariffs have been ruled out for 24 months.
4) Battery Storage
Capacity Added in Q1 and Q2 2022: 1.4 GW
Percentage of Total Capacity: 9.3%
Strictly speaking, battery storage does not count as generation capacity, since the energy stored comes from another source. However, charged batteries can be counted upon to supply power when the grid faces high consumption, which means they can help balance supply and demand. Battery systems also achieve synergy with solar panels and wind turbines, which are incapable of providing power "on demand". Electricity can be stored when there is surplus generation from these renewable sources, and then used at any time - even when there is no sunlight or no wind.
The EIA has forecast that another 4.8 GW of battery capacity will be added to US power grids by the end of 2022, bringing the total capacity to 6.2 GW.