In October 2020, Underwriters Laboratories (UL) and the Telecommunications Industry Association (TIA) launched SPIRE, the first rating program for smart buildings. SPIRE includes areas like sustainability and wellness, which have already been covered by building certifications like LEED and WELL. However, this program also covers performance areas that are becoming relevant in the current business world, such as connectivity and cybersecurity.
Building owners can get a SPIRE Self-Assessment or a SPIRE Verified Assessment and Rating. As its name implies, the self-assessment can be completed by owners and their personnel, and it provides a general snapshot of how properties perform as smart buildings. The verified assessment and rating is more difficult to achieve, since the project must pass an audit and evaluation by UL engineers. However, the reward is a UL Verified Mark with an official plaque that can be displayed publicly.
---
Turn your next construction project into a smart building, reduce costs and boost performance.
---
The UL mark for products is globally recognized as a proof of safety. Now the SPIRE building program allows a similar mark for smart buildings. Even the self-assessment is a valuable tool, since it provides useful insight for investment decisions. Traditionally, different areas of building performance have been analyzed separately. However, the SPIRE building program follows a holistic approach, demonstrating how different performance metrics fit together.
How Does SPIRE Benefit Building Owners?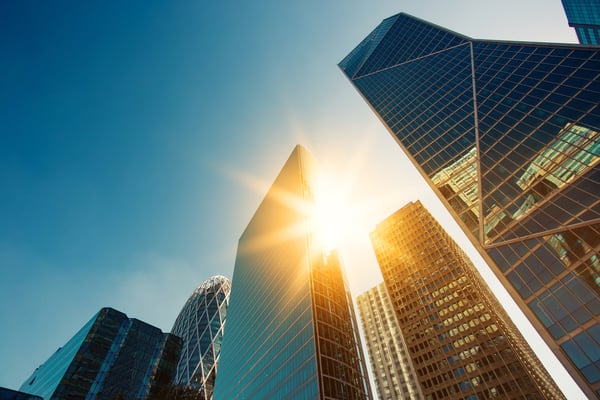 Similar to the LEED and WELL certifications, the SPIRE rating can increase the asset value of a building. These ratings are especially valuable in commercial real estate, where they can help convince potential tenants to sign a lease. The SPIRE program has the advantage of being developed by UL, which is a widely recognized mark in many business sectors.
Certification marks like UL are normally specified in MEP designs, and the SPIRE program now offers marks for entire buildings. There are benefits even when a building has only been subject to the self-assessment. The tool analyzes performance across six key criteria of a smart building, and owners can make better investment decisions:
Power and energy
Health and wellbeing
Life and property safety
Connectivity
Cybersecurity
Sustainability
For example, the self-assessment can identify a building that scores high in connectivity and low in cybersecurity. Users are unlikely to complain about a slow Internet connection in this case, but their personal data is vulnerable if hackers attack the network.
MEP engineering will play an important role in projects seeking the SPIRE rating. An effective use of information technologies is important for a smart building, but also conventional building systems like HVAC and lighting. Regardless of its connectivity, a building cannot be considered smart if it wastes resources or it has an unsuitable environment for occupants. SPIRE can be very useful for building managers, providing a clear snapshot of operating costs and efficiency.
Completing the SPIRE Self-Assessment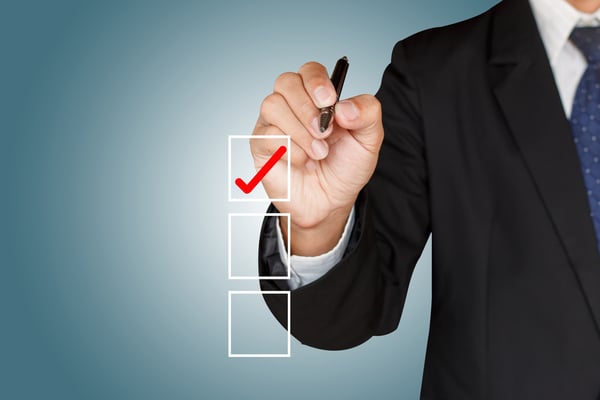 Only the SPIRE self-assessment is available as of December 2020, but it can provide valuable insight as discussed above.
The cost per building is currently $1,499 according to the official SPIRE website, but discounts are available for clients with building portfolios.
The self-assessment was developed as a quick and cost-effective way to measure how a building matches up, considering the six SPIRE criteria.
This can help guide investment decisions, helping building owners achieve higher scores when they apply for a UL Verified Mark.
To complete the self-assessment, building owners require input from many areas. However, subject matter experts inside the organization can quickly provide the information needed, and the tool has automatic features that accelerate the process.
SPIRE offers an intuitive dashboard that displays building performance across specific metrics. Owners can know the exact strengths and weaknesses of their building, which leads to better investment decisions. Without a tool like the SPIRE self-assessment, the best ways to improve a building are not always evident. For example, an owner may invest too much in an area that is already strong, while overlooking a major weakness.
A building that scores high in the SPIRE rating is energy efficient and sustainable, while offering a healthy and safe environment for occupants. The building also provides ample connectivity, but data is kept safe with reliable cybersecurity features.
Conclusion
The SPIRE building program can give owners a snapshot of their performance across several key metrics, which is very useful for investment decisions. SPIRE is also a useful framework to enhance operational efficiency, since it covers several key areas. For example, energy efficiency leads to a direct reduction of electricity and gas bills, while air quality and thermal comfort have a positive impact on productivity.