The year 2021 will pose a challenge for the commercial real estate sector, according to Deloitte. However, the rise of remote work and e-commerce have increased the need for specific services. For example, companies need more storage space for the products sold online, and their expanding e-commerce platforms must be supported by data centers.
Developers can achieve an excellent return on investment by repurposing buildings into high-demand occupancies. This requires less investment than a new construction, especially if existing spaces can be adapted with few changes.
---
Are you planning an adaptive reuse project? Get a professional MEP design.
---
In many cases, adaptive reuse offers several advantages over new developments. There is no need to build from zero, and many of the zoning and permitting requirements are already covered. A building conversion can also be completed faster than a new construction, and vacant spaces are in high supply after the COVID-19 lockdowns.
---

---
Adaptive Reuse Requires Less Investment than New Construction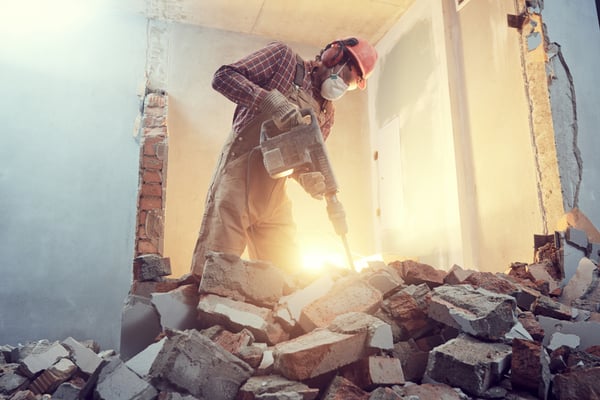 Compared with adaptive reuse, a new construction has additional steps like groundwork, foundations, structural works and masonry. These steps are skipped when an existing building is repurposed, which saves both time and capital. For a commercial real estate company with many vacant properties, repurposing requires much less investment than demolishing and using the land for new constructions.
The cost of repurposing buildings is further decreased when existing features are used in the new occupancy. The following are some examples of adaptive reuse projects that require few changes, which we have covered in previous articles:
The demand for housing is always on the rise, and the digitalization of business requires warehousing and IT services. Adaptive reuse is a viable strategy to offer these services in existing properties, especially if they are vacant. In addition to being less expensive than a new construction, an adaptive reuse project can be ready for tenants in less time.
Adaptive Reuse Simplifies Zoning and Code Compliance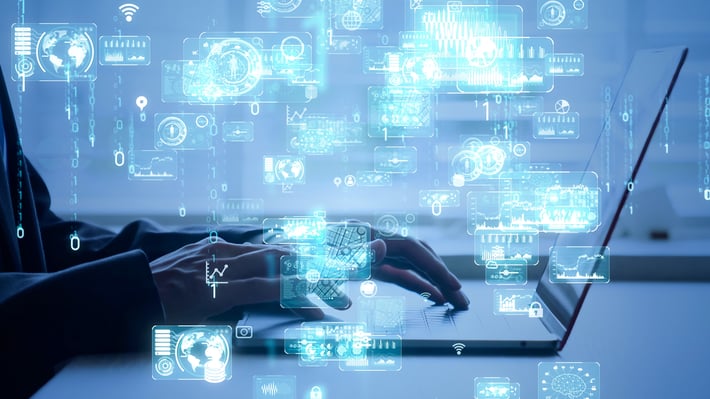 A new construction must be designed from zero, according to local zoning regulations and building codes, and then approved. However, existing constructions have already met most of these requirements, and repurposing is similar to fitting out a core and shell building. By working with professional MEP engineers, a repurposing project can be designed and approved quickly.
However, repurposing provides an opportunity to improve aspects like energy efficiency, indoor air quality and water usage. Even when the existing MEP installations are code compliant, there may be opportunities to save on utility bills by upgrading them. Also, the COVID-19 pandemic has raised awareness about the importance of healthy buildings, and indoor air quality is valuable for potential tenants.
The code requirements for commercial spaces change depending on the occupancy classification, but there is common ground when the existing and new occupancy are similar. For this reason, code compliance when repurposing tends to be simpler than in new constructions.
Adaptive Reuse Takes Advantage of Low Interest Rates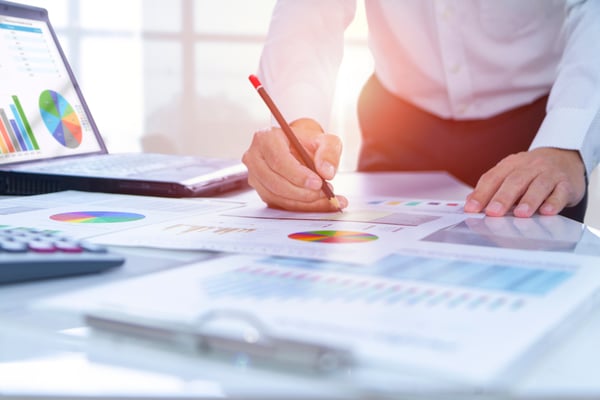 In 2020, the US Federal Reserve lowered the federal funds rate to 0.00%-0.25% as an economic stimulus. As a result, interest rates have been reduced in general across the financial sector, and this provides an excellent opportunity for real estate developers.
Interest rates can be expected to increase again as the country recovers from the COVID-19 pandemic.
However, adaptive reuse projects can take advantage of the low interest rates available, thanks to their shorter timeframe.
In properties with large roof areas, developers can also benefit from the two-year extension of the Solar Investment Tax Credit. The incentive is currently at 26%, and it would originally decrease to 22% and 10% in 2021 and 2022. However, a Congress bill from December has extended the 26% rate for two years, and the phaseout will happen until 2023 and 2024.
Commercial PACE loans are also viable when repurposing a building, since they offer low interest rates and repayment periods of up to 30 years. Also, the loan is repaid with property tax assessments, and can be transferred to a new owner if the property is sold.
Conclusion
Under the current conditions, adaptive reuse is an excellent business decision for commercial real estate companies. Vacant properties that are not generating income can become valuable in a short time, and many code and zoning requirements are already covered. There is also an opportunity to finance projects at lower interest rates than usual, which further improves the return on investment.
Most technical challenges when repurposing a building are related with mechanical, electrical and plumbing installations. However, a qualified MEP engineering firm can redesign these systems while optimizing project costs.
Nearby EngineersNew York Engineers has a MEP design track record of 1,000+ projects. Contact us via email (info@ny-engineers.com) or phone (786) 788-0295212-575-5300, and make sure your building systems meet codes.