To build a new house has both ups and downs you should consider well in advance.
At one moment you might be extremely stressed, the next - full of joy and excitement, and to get the best out of the experience, you need clever solutions and well-informed decisions.
That's why the team at New York Engineers prepared this guide to walk you through.
1. Plan... And Then Plan Some More
A new house is an asset that remains for a long time. To finish the process from A to Z will take funds, patience, trial and error, and many hours. Therefore, you should customize the new house according to your vision for the coming 5, 10, 20 or 30 years, or maybe the 50s lifestyle?
Will you welcome new family members?
How much storage will be enough? (It's never enough.)
Will you need a home office?
Will you sub rent the house or register it for short rents?
Will you stay at this location the rest of your life?
These are just a handful of questions you'll need to ask yourself in order to plan your dream house.
Always think about the security and safety of your property. Consider smoke detectors, fire alarms and exits, security systems, yard lighting, locks, and any smart devices you want to install.
2. Set Your Finances Straight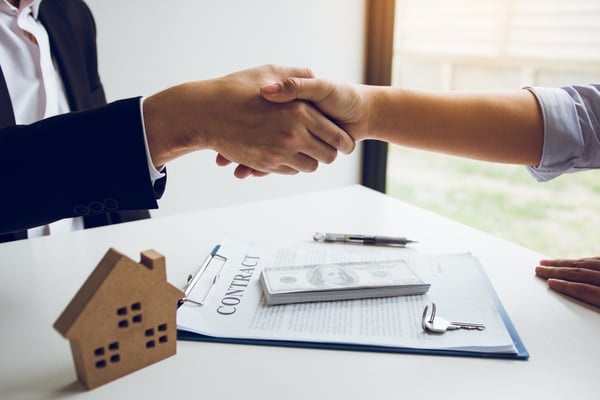 Even if you dislike dealing with numbers, you have to summarize and set your budget based on goals and limitations. There's a difference from a financing point of view when you buy a home versus when you build it.
The following are two important steps when you start this journey:
Find and get estimates from a reputable builder.
Submit your documents to a bank and get pre-approved for a loan.
Usually, most people opt for a construction-to-permanent loan. Banks set schedules to determine which stages require payments for the contractor. In most cases, this occurs once a month. A bank representative will inspect each construction phase, and you can settle the mortgage once your new home is completed.
3. Assemble the Perfect Team
We can't stress enough how important this is. You have to collaborate with the architect and building contractor during the whole construction process. To ensure the process runs smoothly, you must establish effective communication with the personnel working on your new home.
Take your time before you choose contractors.
Find several builders.
Interview each.
Ask for photos of finished projects.
Talk with previous clients if possible.
Search online for more information about their reputation.
"Look for a person who truly listens to your plans, understands your needs and gives insightful suggestions," comments real estate professional & veteran Darren Robertson.
4. Choose Sustainability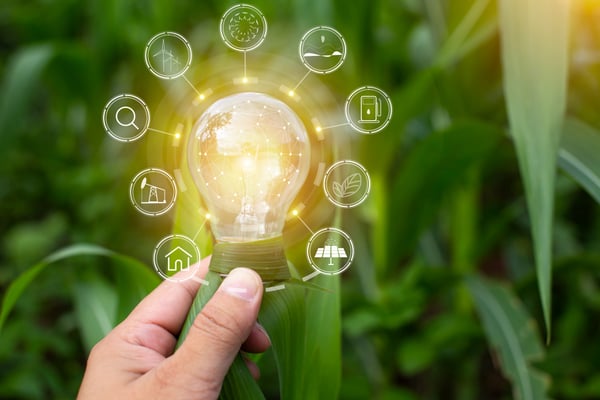 It will be great to think about Mother Earth when you build your new home. Discuss with your contractor how to implement energy saving measures, eco-friendly practices, sustainable technology and soundproofing materials throughout your new property. Talk through all steps from storing materials prior to construction, all the way to avoiding mistakes when renting dumpsters, handling waste and post-construction cleaning.
One important thing to know when building a house is to have as many windows facing south as possible. This orientation ensures maximum daylight and minimum need for extra lighting and heating.
Devote enough time to find high-quality and energy-efficient appliances, reliable HVAC systems, analog or digital thermostats, water-saving toilets and faucets. Consider investing in solar panels and solar water heaters for a home as sustainable and grid-free as possible.
The more solar panels you can fit on your roof, the better. Ask an electrical engineer to estimate your consumption, and consider solar batteries to store energy for nighttime and cloudy days. A high-quality solar inverter is also important, since it converts the DC power generated by solar panels to the AC power used by your home appliances. Solar power needs thorough planning and a professional specification.
You may also find these guides helpful:
5. Visit the Construction Site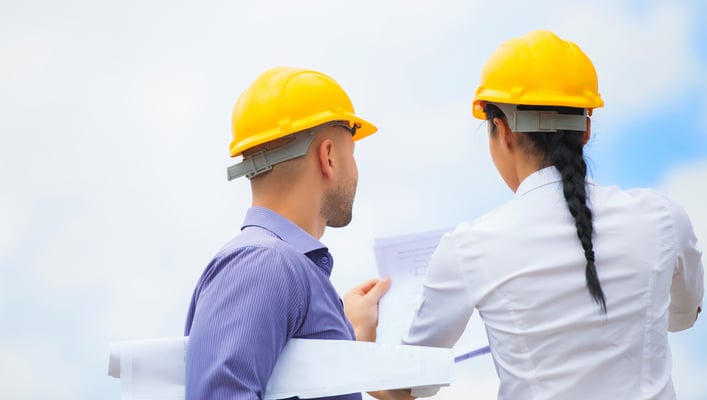 We advise you to supervise the building process. Let the builder know you will get involved in the project at every step. This is how you ensure spotting mistakes soon enough.
Stages when building a new house:
Preparation of the area and foundation
Framing, cornice, and roofing
Installation of electrical wiring, AC ducts, plumbing (more on each below)
Interior textures (brick, plaster, stone, etc.)
Exterior walkway and/or driveway
Kitchen countertops and tiling
Bathroom fixtures
Installation of mirrors and lighting
Final painting and touches
The stages that need the most attention are from 2 to 5. You'll be able to see the "skeleton" of your new home before it's hidden with drywall.
Read also: How an MEP Engineer Accelerates the Building Process Timeline
6. Maintain a Good Relationship with Your Contractors
Always strive to be kind to your construction manager. The job is stressful enough with managing multiple teams in different locations simultaneously. Construction managers also hold the power card when completing tasks and building stages: keep effective communication and a professional business relationship. Also, keep in mind that contractors are not employees - they are service providers who follow construction documents and a contract.
Being kind and friendly can improve the final result in a home construction project.
7. Consult a Professional Electrician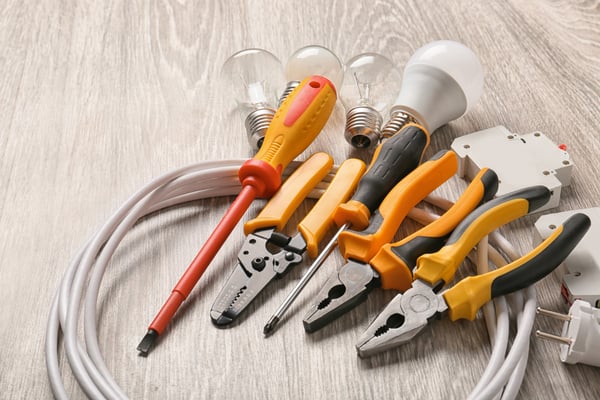 Get an electrician to check your plan and inspect the property with you for additional tips. The expert might recommend extra power outlets where they may be needed, or small appliances that you didn't imagine in the first place.
Consulting a professional can shed light on new perspectives, and help plan aspects that you may have missed:
Location of TVs or audio systems.
Plan the location of light switches and outlets around the house.
Usage of a central vacuum system.
Location and power consumption of home appliances.
8. Consult with a Professional Plumber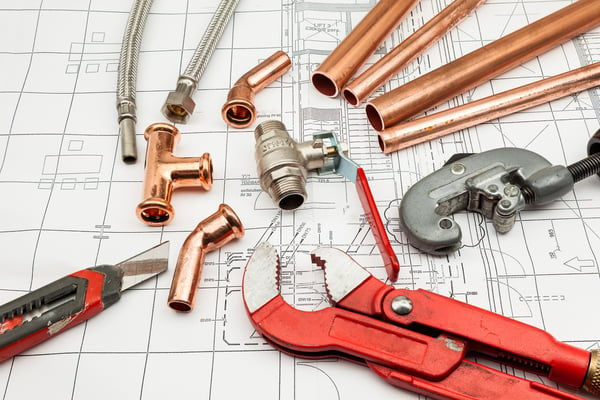 Are you about to build a single-story building, double-story or more?
Plumbing is an art: the plumbing professionals in our team can share tips, advice, and best practices that can save you many hours and thousands of dollars down the road. Trust our expertise in planning and design when dealing with plumbing fixtures.
Check some of our other helpful guides:
9. Document Everything Photos & Video
Collect visual proof during the home building process. You can use them as leverage if you don't like how a certain feature turned out, or if the builders don't follow the approved design.
It's also handy to take photos and videos from the framing stage when the plumbing and electrical wiring are done. This way, you can find pipes and wiring more easily if you decide to renovate in the future.
The visuals are also a great way to document progress and be proud of how much you have accomplished. You can go the extra mile and use a drone for shooting, and use simple online video tools to organize and keep track of visual media.
10. Streamline the Interior Design Process
While the architectural aspects of your new home obviously matter a lot, it's the interior where you'll be spending your time once it's complete.
In order to streamline the process of setting this up, consider using a virtual staging app for your home like Virtual Staging AI. This is the perfect way to overlay different design ideas, from furniture to floor coverings and more, before you make the final decision.
11. Prepare Yourself for Investment
Securing your down payment from the bank isn't the only financial challenge. There are many additional expenses that might slip your mind if you have only lived in a rented or resold property until now.
You need to plan the location and design of the following when building a new house:
Furniture
Appliances
Lighting fixtures
Ceiling fans
Blinds
Mattresses
According to Jonathan Prichard, founder and CEO of Mattress Insider Company, a custom-made mattress is the one best addition to any bedroom. This investment is worth the patience and budget along with high-quality bedding, toppers, and of course pillows.
We don't mean to scare you. However, we must emphasize the importance of extra costs that come with the construction of your new home. Estimate the value of all items along the down payment, insurance and taxes to get the final price.
12. Remember the Punch List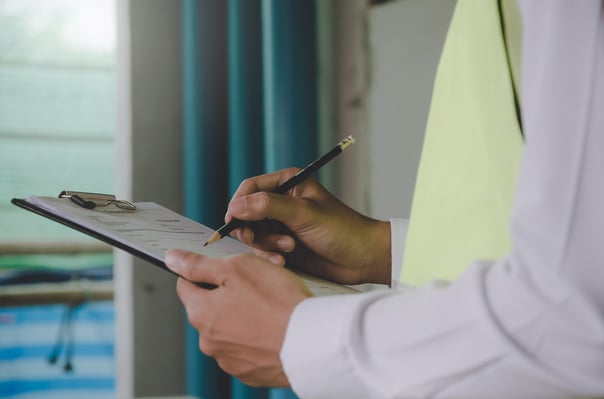 During the final stage of the home building process, you'll need to check the tasks included in the punch list. This document is made near the end of construction, and it contains items that still need to be completed or repaired.
You'll collaborate with the construction manager to compose the punch list during the final walkthrough. Make sure to take notes every single time you inspect the building process.
Building a new property is rewarding but challenging, and the project must be planned with risks and best practices in mind.