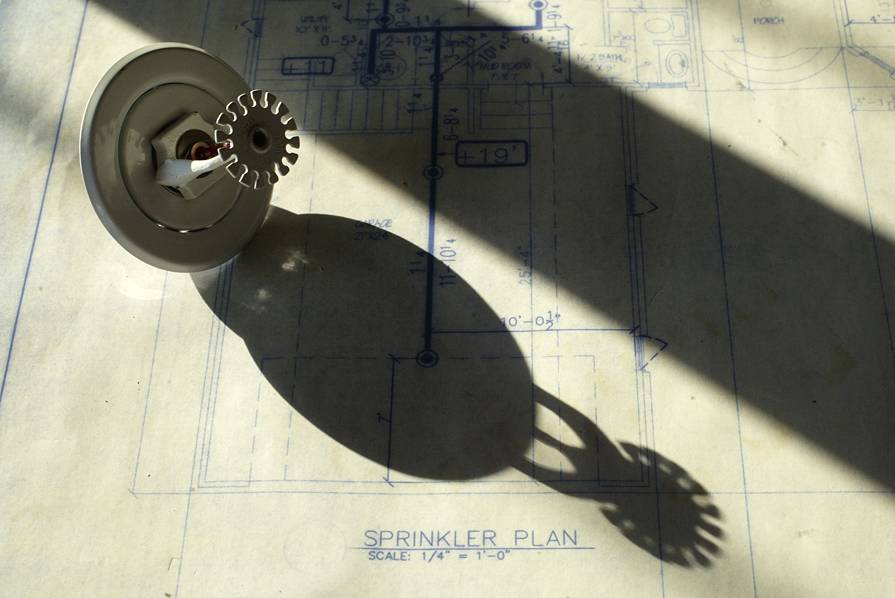 In order to provide the best coverage in your property, sprinkler head dimensions were laid out and regulated through NFPA 13. There are main criteria used in laying out sprinkler heads towards a fight against fire emergencies.
Firstly, the sprinkler heads must be located near the ceiling where heat gets concentrated. Sprinklers are activated by heat so it makes sense to place them next to a heat concentrated area for efficient operation. Lastly, sprinkler heads should not be obstructed by anything so that they are fully exposed to the area for the efficient extinguishment of the fire. That said, they should be clear from trusses, soffits, and beams.
It is important to ensure that you hire only the best building designers that will incorporate. Whether you have a large, small or a medium-sized building, Nearby Engineers New York Engineers can be your go-to designers. We understand the complexities involved when designing large buildings that must be incorporated with sprinkler systems versus a constant supply of public or municipal water.
You do not have to spend time worrying about how to layout sprinkler heads or calculate the piping sizes or how to connect the water supply to the sprinkler system piping network when you have the best engineers. Oftentimes, sprinkler systems will have an 8-inch coverage radius when properly installed. This forms the basis of other dimensions enforced by the standards.
The remarkable dimensions are the head distance and spacing requirements. The NFPA helps out with these specific requirements to ensure an uncompromised coverage in your building. Basically, the requirements are based on the extent of hazards stored in the said area. They also take into account the pump flow calculations.
Light Hazards:This is the area with low concentrations of flammable materials. For this reason, sprinkler heads should be placed 15 feet from each other. Each head has a coverage of 130 to 200 sq ft.
Ordinary Hazards 1 & 2:This entails areas with moderate concentrations of flammable materials. Typically, the heads should still be 15 feet from each other. Each head covers 130 sq ft of the area.
Extra Hazard 1 & 2:This one is a highly concentrated area with flammable areas and should receive more focus. Sprinkler heads should be 13 ft from each other with each head covering 90 to 130 sq ft.
Other worth considering specifications include the distance of the sprinkler heads from the walls. Ideally, the distance should be half the distance between sprinkler heads. In case of extra hazard criteria where heads should be 13 feet from each other, the distance from the wall should be 6.5 inches.
A minimum distance between sprinkler heads is usually 6 inches whereas the distance from ceilings stands at a minimum of 1 inch and a maximum of 12 inches.
All these specifications may seem too technical to achieve. To us is an absolute breeze to fulfill your needs and ensure that there is full coverage. Our engineers will conduct the necessary calculations in line with these required dimensions and install the sprinkler systems.